KEFALONIA TREKKING
SAMI TREKKING KEFALONIA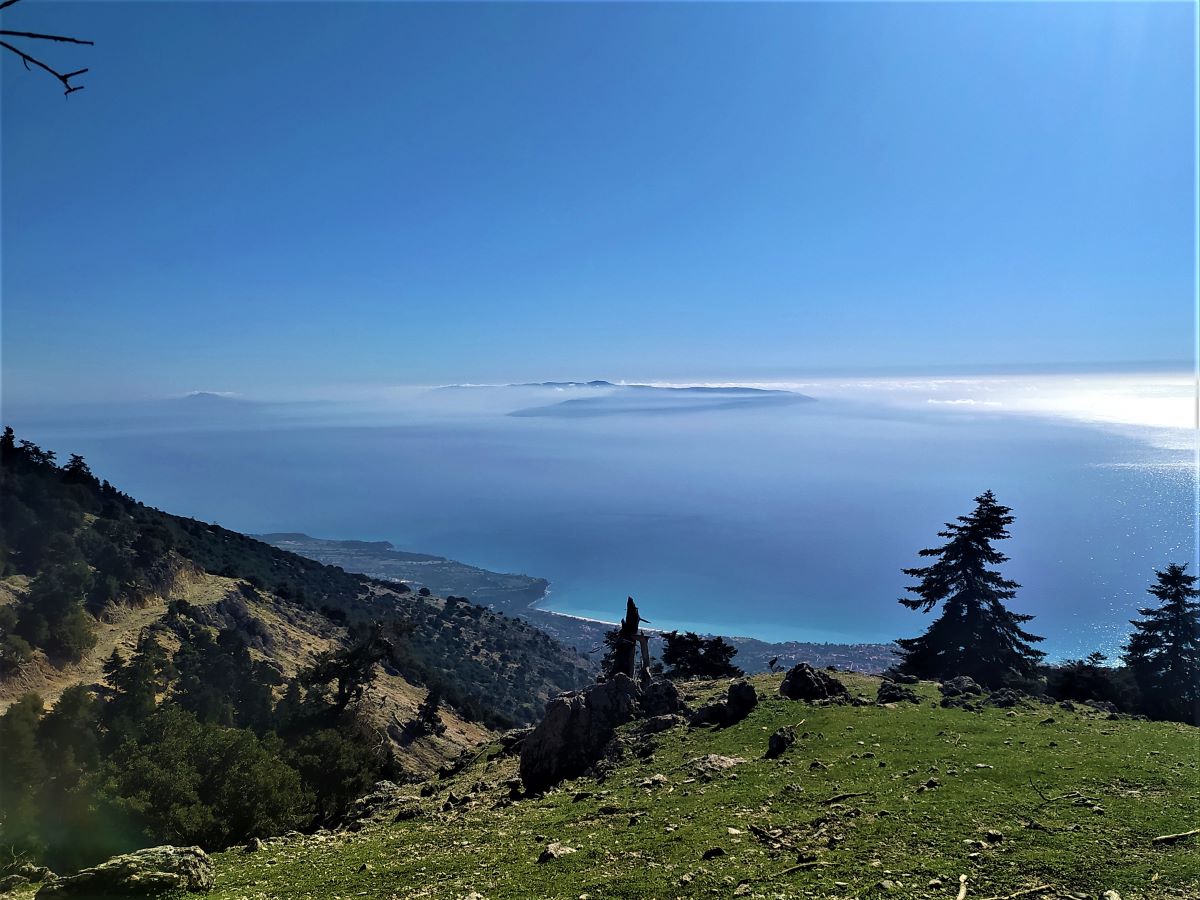 AENOS PANORAMA TOUR FOR ALL
Panoramic View of the Island
Duration: 3 hours
Level: Easy - Medium
Price: 25 euros per person
Minimum participation: 4 people
Transportation: On demand
Description:
We start our hike at the antennas at an elevation of 1560m. A five-hundred- metre dirt road takes us to the path in the fir forest which leads to "Megas Soros" the peak of Ainos at 1627m. We stop to admire magnificent views of Zakynthos, Ithaca, Lefkada, Peloponnese and Central Greece. Then along a rocky path with spectacular views of both sides of the island to the peak of the mountain. Words cannot express the beauty of the scenery! Depending on the season, we may see "viola Kefalonia ", the emdemic orchid, a rare species of flower that thrives at the high altitudes of Ainos.
We stop for snacks and photos at a surprise spot –a rock overlooking the beautiful Lourdas beach. We head back following a different route to the starting point of our hike.
* Alternatively the route can be configured to a greater or lesser degree depending on the level and by arrangement.
Included:
We advise you to bring:
Small backpack

Windbreaker

Sunglasses

Clothing depending on the season

Hiking shoes