KEFALONIA TREKKING
SAMI TREKKING KEFALONIA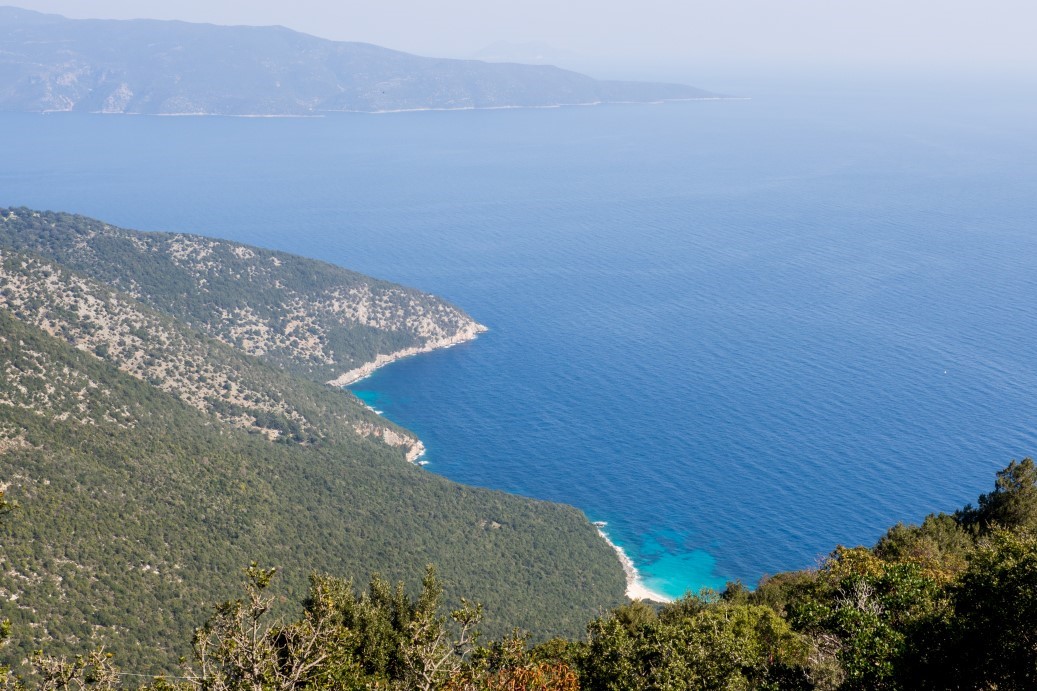 SAMI – KOUTSOUPIA – "SELLA"– TREKKING TOUR
Explore hidden beaches, lakes and watermills ...
Duration: 7-8 hours (depending on the level)*
*13 hours for the trekking option (two days)
Meeting point: Central Square of Sami
End Point Option: Central Square of Sami
Level: Medium

(recommended for experienced hikers)
Price: 50 euros per person*
*150 euros for the trekking option
Minimum participation: 6 people
Description:
We start from the square of Sami and we follow a beautiful path through a forest of holy trees, arbutus, oak trees while ascending towards the ancient castle called Paleokastro. According to the historian Thucydides, this two-sided Acropolis of Ancient Sami protected "Sami" which was one of the four city-states of Kefalonia.
We enter the Acropolis through the main gate, built with impressively great in size stones and we start touring the castle. Parts of the wall still stand majestically overlooking Ithaca, Sami, Agia Efimia and Antisamos. We continue our hike on a magical, downhill path which leads to the famous "Antisamos" beach. We stop for a snack and we then climb a beautiful, well-formed but steep path for about 800m. However, the view of Antisamos from above is totally rewarding and worthwhile. Then, we move onto a gentle slope following a technical path through a shady field. We continue our hike through a forest of holy trees, arbutus and oak trees.
Along the way, we have the opportunity to admire magnificent views of Ithaka, Aghia Efimia, Scorpios island and the mainland. We arrive at Koutsoupia beach after descending a gorgeous path.
*trekking option: we find the perfect spot for an unforgettable, overnight stay on the beach full of pleasant surprises.
We leave this Caribbean style beach behind us and we climb a forested five-km uphill path which takes us to "Sela", the saddle between the two peaks of the mountains called "Aygo" and "Kokkinarachi". We stop for snacks and photos and then along a downhill dirt road to lake "Akoli". We take a very beautiful path parallel to a ravine where a steam might be flowing depending on the season. There are plentiful landscape changes; old watermills, old stone bridges remnants of an era when the villages were bustling with life. After 6 km on this magical route, we continue on the road for a while until we reach cave "Drogarati". A quick stop for snacks and then to visit "Giafis" family-run farm where Rosa, the owner who is a devoted farmer will make the end of the tour unforgettable. Finally, we head towards Sami where we arrive after a few minutes overwhelmed by the whole experience.
Included:
Guiding service

Snack

Liability insurance
We advise you to bring:
Small backpack

Windbreaker

Sunglasses

Clothing depending on the season

Hiking shoes